Vol. 3 No. 1(January-April) (2021): Archives of Pediatric Neurosurgery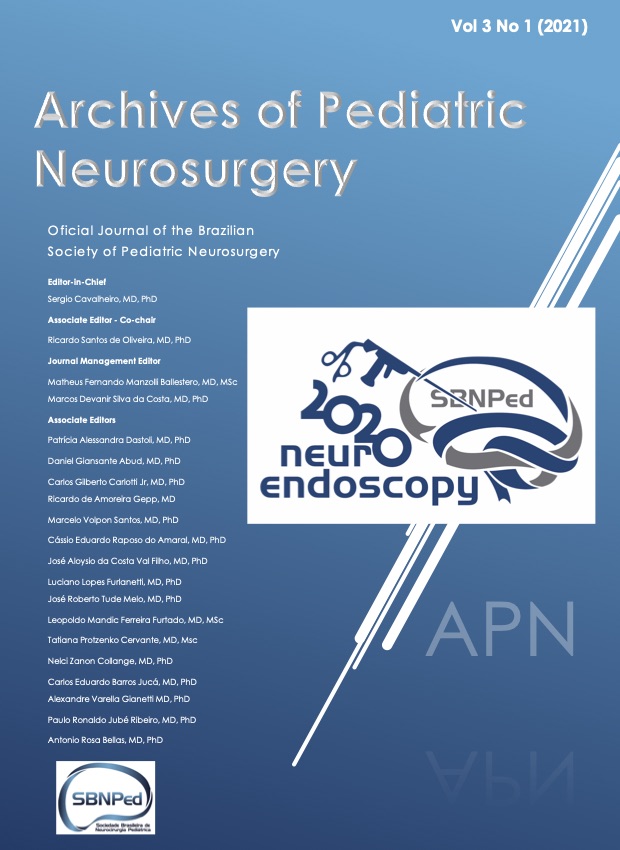 SBNPed Neuroendoscopy 2020: An Interactive Web Symposium was helded on October 17, 2020 and presented by SBNPed/APN. This innovative virtual symposium was broadcast live from SBNPed You tube channel. Distinguished expert faculty addressed fundamentals, technical tips and tricks for improving basic surgical endoscopic techniques. 
Archives of Pediatric neurosurgery made available some lectures from the online virtual symposium.