Shunt Technology in Pediatric Neurosurgery: Current options and Scientific Evidence
Keywords:
hydrocephalus, shunt-devices, technology, pediatric neurosurgery
Abstract
Introduction: Hydrocephalus is the most common neurosurgical condition among children worldwide and shunt diversion of the cerebral-spinal fluid (CSF) has been widely available. The aim of the present study was to perform a systematic review on types and models of shunt devices available and critically evaluate scientific evidence in favor of the usage of specific technologies.
Methods: Searches of the PubMed database were performed for relevant articles published from until March 2020. Appropriate keywords were used to identify all studies, including: "shunt", "technology", "hydrocephalus", "children", "pediatric". The indications and scientific evidence in favor of the usage of specific shunt technology for the treatment of hydrocephalus according to age, underlying pathology and other features of specific patients were discussed under the light of the current literature.
Results: A total of 178 peer-reviewed papers were found. Out of them, only 21 matched our inclusion criteria and were finally selected. The papers were reviewed and described technology discussed below. A summary of the main types of shunts commercially available worldwide, including their respective working mechanism and construction was also included.
Conclusion:Shunt technology has evolved during the last decades and continues to be intensively developed. Despite of the huge arsenal of different types of shunt systems currently available on the market, the treatment of hydrocephalus remains challenging. Investment in research, education and training, as well as prospective randomized multicentric controlled trials evaluating the role of specific valves in the treatment of individual group of hydrocephalic pediatric patients are urgently needed.
Downloads
Download data is not yet available.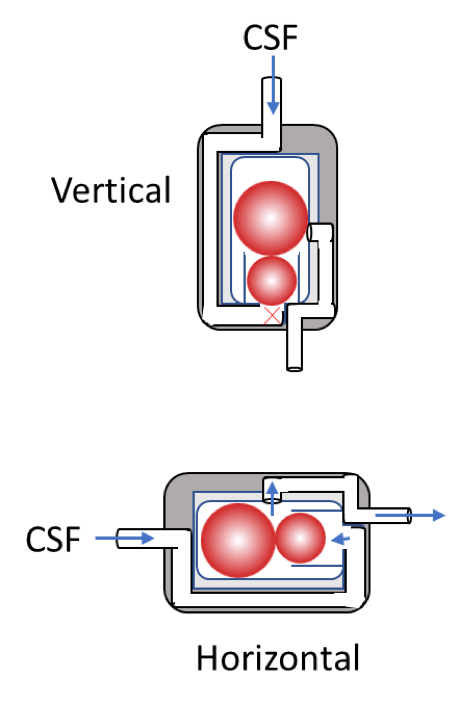 Downloads
Published
2020-06-18 — Updated on 2021-09-18
How to Cite
1.
Furlanetti LL, Ballestero MFM, de Oliveira RS. Shunt Technology in Pediatric Neurosurgery: Current options and Scientific Evidence. Arch Pediat Neurosurg [Internet]. 2021 Sep. 18 [cited 2022 Aug. 9];2(2(May-August):e342020. Available from: https://www.archpedneurosurg.com.br/pkp/index.php/sbnped2019/article/view/34
License
Copyright (c) 2020 Luciano Lopes Furlanetti, Matheus Fernando Manzolli Ballestero, Ricardo Santos de Oliveira
This work is licensed under a Creative Commons Attribution 4.0 International License.
When publishing in Archives of Pediatric Neurosurgery journal, authors retain the copyright of their article and agree to license their work using a Creative Commons Attribution 4.0 International Public License (CC BY 4.0), thereby accepting the terms and conditions of this license (https://creativecommons.org/licenses/by/4.0/legalcode).
The CC BY 4.0 license terms applies to both readers and the publisher and allows them to: share (copy and redistribute in any medium or format) and adapt (remix, transform, and build upon) the article for any purpose, even commercially, provided that appropriate credit is given to the authors and the journal in which the article was published.
Authors grant Archives of Pediatric Neurosurgery the right to first publish the article and identify itself as the original publisher. Under the terms of the CC BY 4.0 license, authors allow the journal to distribute the article in third party databases, as long as its original authors and citation details are identified.